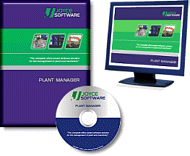 Plant Manager Construction Hire Software - Top 10 Plant Hire Queries
May 2020
Plant Manager Software customers provide feedback on Plant Hire invoice queries
Compiling the results of feedback from our Plant Manager software customers have given some startling conclusions.
Joyce Software conducted market reseach into the top ten most queried items when checking invoices. Using Plant Manager our clients were able to easily collate invoice queries and report on individual Plant Hire companies regarding all queries outstanding and resolved queries within a specific time period.
The results are given below :-
The Top Ten Plant Hire Invoice Queries are :-
1. Incorrect Off hire dates.
2. Incorrect hire rates.
3. Charged for full week and not agreed day rates.
4. Charging for bank holidays and Christmas shut down.
5. Not applying new reduced agreed hire rates.
6. Charges for damage to equipment when arrived on site
7. Charges for ancillary items i.e. sharpening, blade wear etc.
8. Charges for fuel when item off hired.
9. Transport charges not agreed.
10. Charged twice for item of plant
Even when checking the queries against Plant Hire company database reports the same conclusions were shown. Too many companies are reliant on the Plant Hire companies information and take this information as being correct when in a high number of hires it is not.
Other results shown by the research has indicated the savings made during a twelve month period using our construction hire software.
The total savings and credits received back during the period 2010-2011 are given below :-
Plant Hire Market Research Results Period 2010-2011 :-
58% credits received during first month query raised.
87% credits received during a three month period.
96% credits received during a twelve month period.
8% Total percentage savings and credits received based on all hires for the period.
The information shows that when customers use our construction hire software to check Plant Hire invoices a high percentage of their queries are crediting back, savings made can be very substantial.
Discover the benefits of Plant Manager