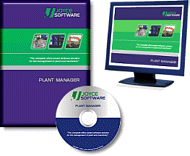 Save thousands on plant hire costs
March 2020
Plant Manager software helps construction companies save thousands on plant hire costs
Competitive plant management using our plant hire software.
The global credit crunch has hit us all hard. No more so than in the construction and property industry, where recent figures showing firms in the sector accounted for a third of insolvencies in the last two months.
Accountants Wilkins Kennedy found builders, estate agents and property management companies made up 34 per cent of 1600 insolvencies in September and October. In addition, mortgage approvals for September were 57% lower than twelve months ago. NHBC's latest figures show that they received 23,185 applications to start new homes in the combined private and public sectors in the three months to the end of September, 54 per cent lower than the same period a year ago (50,250).
The Housing Market isn't the only area to be effected. Recently organizers for the London 2012 Olympics have said that some development projects will have to be scaled down and the proposed new football stadium for Liverpool FC has been postponed.
As the number of construction projects across the UK has dramatically reduced, the number of contractors tendering for the remaining jobs has obviously increased, and as such, profit margins have to be cut to a minimum to win tenders.
Construction companies need to make every pound count to remain cost-competitive while still providing top value. Builders can cut their construction costs in several ways, but one of the most effective is being more efficient with the management of your plant and machinery.
Below are 5 key areas where better plant management can improve the profitability of your business:
Unutilized plant on hire sitting idol on site
Knowing when equipment should be off hired can save a fortune on hire charges to your business.
Hiring plant whilst owned items are not being used
Knowing what items of owned plant you have available for use at all times enables you to utilize these items instead of hiring costly duplicates..
Real-time plant costs
At any point in time, you should be able to know what plant is costing you on a particular contract, enabling you to keep greater control on your job profitability.
Hire plant at competitive rates
A system needs to be in place to allow you to compare hire charges for all your items of plant and machinery from all your suppliers' quotes. Hiring plant after checking the rate is the most competitive is a sure way to cut costs.
Accurate hire records
Enable you to ensure that you are only being charged for plant that you had on site, and at the rate that you agreed. The number of hire invoices that can be inaccurate due to an inefficient management system can be staggering.
We, at Joyce Software, have the experience to be able to advise you on every aspect of Plant Management, and believe that our plant hire software, Plant Manager, is the ideal solution for reducing your hire costs and increasing profitability.
Our plant hire software has a proven track record of saving numerous companies upto 30% on their annual plant hire spend, and in the current financial crisis, surely it's worth contacting us to see whether Plant Manager would help your business.
Discover the benefits of Plant Manager