Plant Manager Features
A comprehensive reporting system
The ability to produce a wide range of detailed reports which include viewing plant by location, by supplier, by description and supplier details to name but a few.
Reports can be broken down into many combinations.
The combination of reports are limited only to the imagination of the user.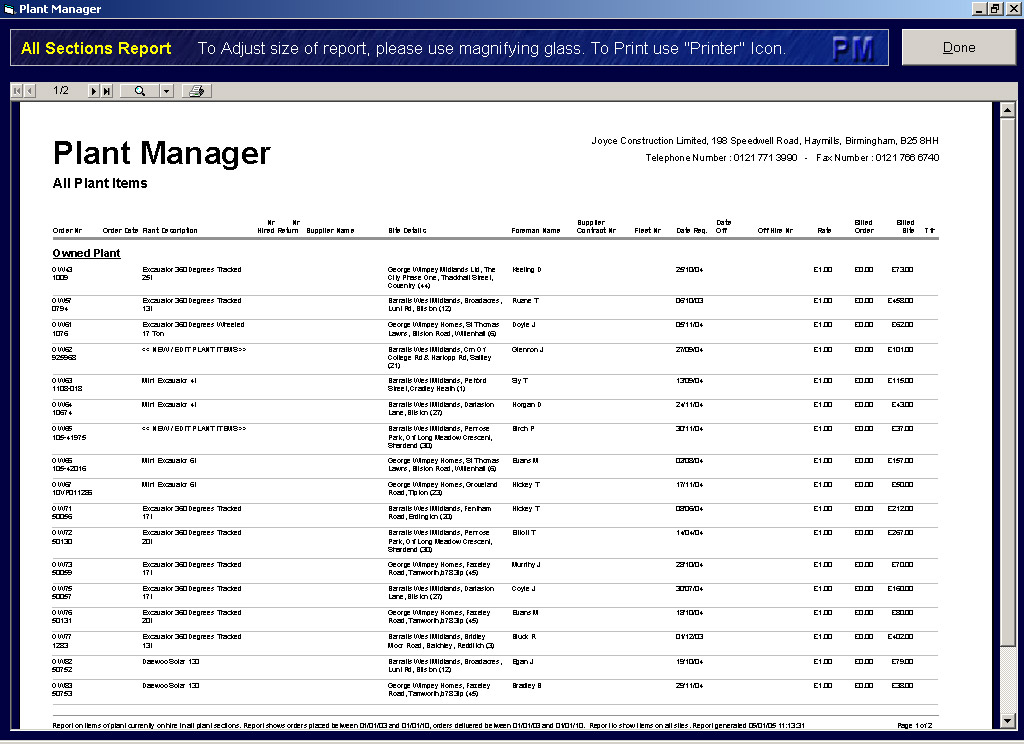 Hired and purchased plant
Accurately control where both hired and purchased plant is located at any given time whilst having the ability to produce accurate historical information for each item.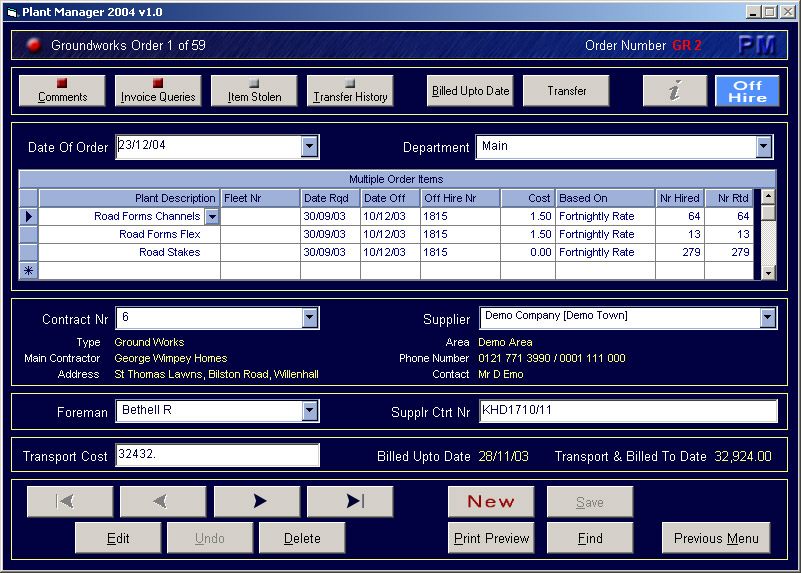 A costing system
Each item of hired plant can be allocated an ongoing cost figure.
At any one time it is easy to see how much an individual item of plant has cost.
It is also possible to see how much money has been spent with one supplier or on a particular site.
When entering a cost figure Plant Manager will analyse the companies quote to ensure that the item is being charged correctly.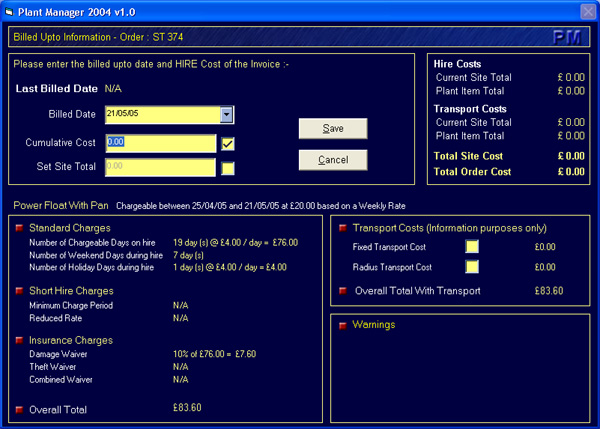 Manage Invoice queries
Plant Manager will allow the user to record invoice queries relating to hired items of plant.
In turn reports can be viewed so that at any time you can tell how many plant queries you have with a particular supplier or on a particular site.
This is a major benefit of Plant Manager and is an area that will ensure you save money.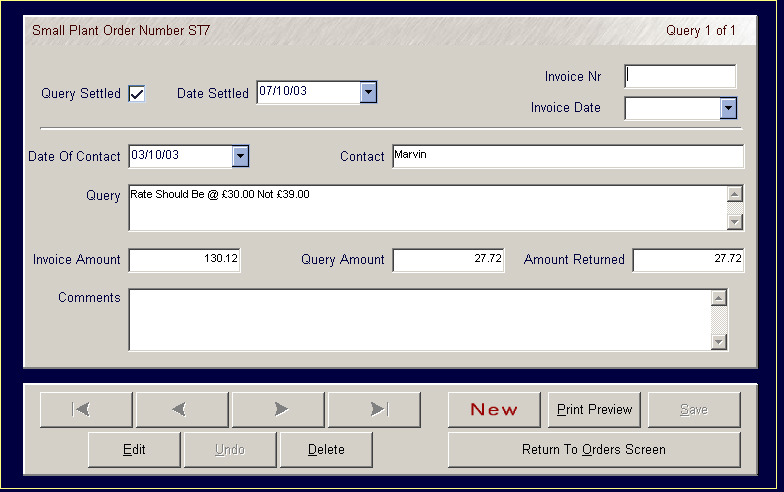 A quotation system
For each plant supplier a quotation can be entered.
When hiring an item of plant the user can select the magic 'i', this will in-turn produce a screen showing the cheapest quotes, the most used company, your top three suppliers and more.
This means no longer hunting through quotes when hiring plant.
Plant Manager will even enter the information for you!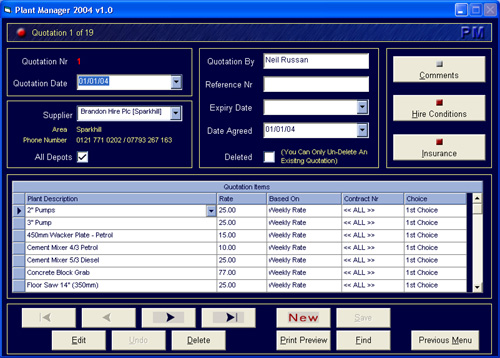 A tagging system
Each hired or owned item can be tagged.
This is where a date can be electronically recorded for an item of plant when it is expected to be no longer needed.
A warning system then reminds the user that the item is no longer required or is approaching off hire date.
This stops plant from being left on site unnecessarily as often happens. In addition owned plant service dates can be tagged.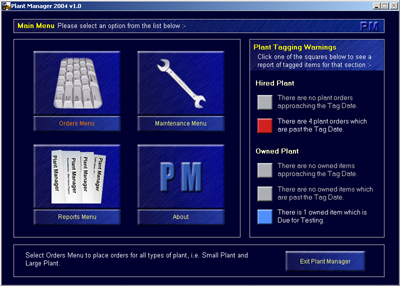 Click here to view a Demonstration of Plant Manager