Client Stories
West Point Construction
Groundworks and Civil Engineering Company

Morgan Sindall - Grontmij Joint Venture
Construction Company
"I approached Joyce Software after discovering their Plant Manager software and asked them to produce a bespoke plant managment system which would be used to manage our plant and machinery usage across the country for a specified contract. Joyce Software were able to produce a system that exceeded all expectations."
Andrew Dunn (Managing QS)
Find out how Joyce Software helped Morgan Sindall Grontmij Joint Venture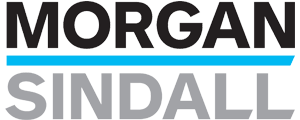 Kiely Bros.
Surfacing Company
"After running the software for a period of time, KIELY Bros. have found the program to be very user friendly and are now taking advantage of a number of benefits that the program has identified, from saving money on hired plant and having the advantage of keeping accurate and up to date records of owned plant."
Clare Morris
Find out how Plant Manager helped Kiely Bros.

Leven Energy Services
Utilities Company

Armoury Demolition & Recycling
Demolition Company

Bowmer & Kirkland - Northern
Construction Services
"Plant Manager has enabled us to effectively manage our hired plant. The bespoke features that we are now testing, which have been developed specifically for our needs, have been implemented professionally and we have found Joyce Software helpful in every respect."
Geoff Talbot

Donegan Civil Engineering
Civil Engineering Company
"Plant Manager has evolved into a comprehensive system, with customer feedback being the springboard for future enhancements. The service we receive is first class with technical queries being responded to very efficiently."
Rita Ennis

Dorin Construction
Construction Company
"Excellent system for managing our plant across our complicated group structure."
Paul Moyes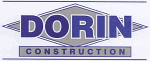 Fit Out Uk (London)
Interiors Contracting Company
"Plant Manager has transformed the way we manage our plant and equipment. The software allows us to get timely reports and reminders to effectively manage our equipment, which has allowed us to save us time and money. In the first three months of using plant manager we have received credits of £14,586 for incorrect hire invoices. I would highly recommend plant manager to any business which hires plant and equipment."
Justin Blair

Leicestershire County Council
County Council
"Plant Manager has made the task of managing our plant so much easier. We've found the support backup second to none."
M Farnish

Click here to view a Demonstration of Plant Manager